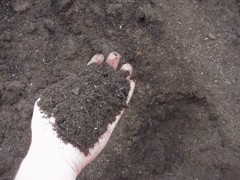 Composting offers communities an essential and cost-effective strategy for recoverying the resource value of organic waste and reducing landfill and greenhouse gas emissions.
Specialist knowledge

Over the past 15 years, RRM has specialised in the development of in-vessel and open windrow-composting systems for kerbside collected garden organics, food organics and biosolids.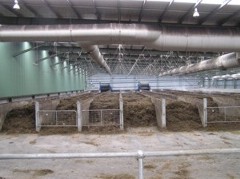 Local & overseas experience
RRM's practical experience is supplemented by an extensive network of associations within the composting industry. Our staff have travelled extensively in Australia, Europe, UK and USA to study organic waste processing technologies.
Industry participation

Mr Paul Coffey (Director) is a well-respected member of the organic recycling industry and is regularly invited to chair conferences and participate in National and International workshops.
Services offered to Government and Private Industry include:
| | |
| --- | --- |
| | Technical advice on the design, evaluation and implementation of composting systems |
| | Technical support for EIS, licensing and approval applications |
| | Development of environmental management and quality systems for composting projects |
Projects include:
| | |
| --- | --- |
| | Engaged to manage the design and construction of a 55,000 tonne per annum garden organics, food organics and biosolids composting facility at Coffs Harbour, NSW |
| | Engaged by Inghams to manage the BiobiN Service for the on-site composting and management of poultry mortalities |
| | Technical support for on-site composting facility EIS and Environmental Management System (EMS) (Camden Soil Mix) |