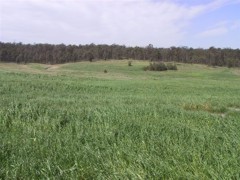 RRM specialises in the reuse of dewatered biosolids for mine site rehabilitation. Over the past 10 years we have managed many projects and rehabilitated over 400 hectares on open cut coal-mines in the NSW Hunter Valley.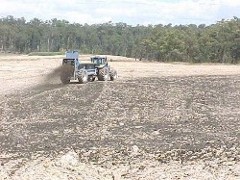 Strong working relationships
RRM has established working relationships with mine site managers, environmental officers and spreading contractors. A number of mines have continued to adapt their rehabilitation practices around the use of biosolids and outstanding results have been achieved.
Services that can be provided include:

| | |
| --- | --- |
| | Environmental Site Assessment (including soil sampling and analysis, surface and groundwater investigations, biosolids sampling and analysis, biosolids application plans, community consultation) |
| | Project Management (including coordination of transport, biosolids storage, environmental and OH&S compliance documentation, provision of spreading and truck washdown equipment) |
| | Liaising between biosolids generators and mining companies to develop sustainable projects |

All NSW projects are managed in accordance with the NSW EPA Environmental Guidelines for the Use and Disposal of Biosolids Products (1997) and various state regulations. Projects in other states are managed in accordance with that state's regulations.