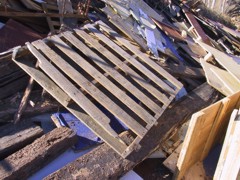 Wood waste is generated in large volumes in Australia. This material is often difficult to separate and large volumes continue to be landfilled.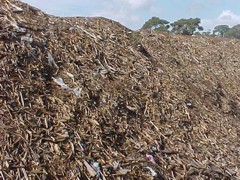 Contamination issues
Drop-off areas for wood waste are sited at many landfills, however serious contamination issues often results in an expensive liability for councils and landfill managers.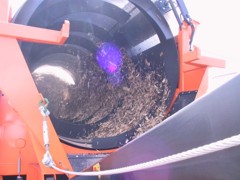 Contaminants include treated, laminated and painted wood products, plastics and metals. Effective strategies to manage contamination, grinding and screening processes are required to produce quality products that can be effectively recycled.
Processing & marketing

RRM has been responsible for coordinating the processing and marketing of over 10,000 tonnes of wood waste for use as a bio-fuel. This material has been used effectively in coal-fired power stations in NSW to generate renewable energy.
Services offered to Government and Industry include:

| | |
| --- | --- |
| | Sourcing and management of biomass fuels |
| | Consultation and project management in regard to sorting, grinding, and screening processes |
| | Development of markets and consultation regarding supply contracts |
| | Development of Quality Assurance and Best Practice documentation |
| | Development of sampling and testing systems |
| | Regulatory consultation |